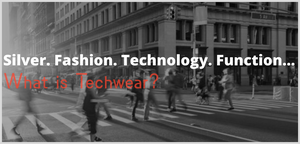 What is Techwear?
Fabric technology and functionality is the compass of all techwear. Minimalists and maximalists alike are taken with the variations and proportions of the fashion genre. Fascination with practicality, and the aesthetic that coincides with techwear, brings enthusiasts together. The functional technicality of modern fabrics levels with the relevance of the fashionable aspect. While the techwear clothing genre is here to stay style wise, the actual practicality of the garments and textiles is not overseen by designers and consumers. Tech industry workers, celebrities, and generation X to millennials are just a few categories underneath the techwear consumer and enthusiast umbrella. What all tech wear enthusiasts have in common is the desirability for functional fashion. These individuals are inspired by both success and tech and appreciate the fashion and additional utility that comes with dressing in techwear.
The techwear aesthetic originated from urban streetwear culture in the 1990's and has evolved into many segments of style within the umbrella of techwear. Within all genres of techwear and techwear enthusiasts, there are many brands that are key players in this aesthetic of fashion. These brands are loved by celebrities and tech workers alike. 
Here are some of our favorites: 
   

Adidas Y-3 collection

   

Arc'Teryx

   

Mammut

   

Hamcus

   

Post Archive Fashion

   

Goldwin

   

NikeLAB Collection

   

Acronym

   

0608WEAR

   

A-COLD-WALL*

   

C.P. Company

   

ALLTERRAIN

   

Isaora

   

Stone Island

   

The North Face

    Silver Affect
We are starting to see an emergence of a new segment of techwear that actually shields the body from wireless radiation emitted from our wireless devices. The main function within techwear is the ability to conceal electronic devices and carry many devices comfortably for a long period of time. The downside is the body is being exposed to billions of microscopic wavelengths that do alter the flow of the body's blood cells at close proximity and at high emission levels. Most technology enthusiasts are not aware of the looming effects of EMF-hypersensitivity which makes this concept the perfect undergarment for ALL techwear brands. This new segment is called 'Conductive Gear'. Most call it the official undergarment of techwear enthusiasts. 
Below are the key segments of techwear and examples of the variation in design and functionality:  
Athleisure
Athleisure clothing is a genre of techwear used in most everyday wardrobes. Brands such as Lululemon and Adidas Y-3 are two widely popular brands under the scope of athleisure techwear, worn across the globe. Leisurely and comfortable clothing is now a closet staple, especially after a two-year pandemic. 
Image Credit: Lululemon x Robert Geller
Lunarcore
Use of color, proportions and cleanliness describes lunarcore. Think of chunky shoes, neutral earthy colors, and futuristic fabrics. Techwear's innovative use of modern textiles contributes to lunarcore's futuristic and astronaut-ready look. Wearers appear to have descended from a recent space mission, taking note from tech mogul Elon Musk's business ventures.
Gorpcore
Base layers, fleece, and rain jackets, reminiscent of a weekend hiking trip, all belong to the gorpcore subgenre of techwear. Expensive clothing otherwise used for outdoor expeditions is arguably one of the most prevalent classes of techwear. Widely worn by celebrities and people of status, gorpcore's style influence can be spotted anywhere.
Conductive Gear 
The new and emerging segment of streetwear and techwear are stylish garments that include metals such as silver, copper, and nickel that shield the body from EMF radiation that emits from all wireless devices. Techwear enthusiasts are known to be early adopters for tech innovation, which inevitably exposes this demographic to higher levels of harmful EMF radiation. EMF-hypersensitivity is a real disease that is now recognized by the Federal Communications Commission.  Health is the New Wealth and Silver Affect is here to provide stylish EMF shielding for those who are the most vulnerable.  
Silver Affect gear is made with super soft, light-weight fabric containing Pure Silver Metal, the most conductive metal. Silver Affect garments are made with fabric that has a scientific blend of pure silver metal and natural modal fibers to shield the human body from electromagnetic field radiation. Silver Affect protective techwear gives you a 99.9% reduction in EMF exposure up to 5GHz, all while contributing to your techwear looks and trendsetting style. Silver Affect Gear is effective at shielding the majority of emissions around your body even in areas of 5G connectivity. 
Silver Affect can cohesively be worn with all existing tech wear brands, while also being a positive functional and protective addition to each outfit and brand. 
Click to shop the Silver Affect Capsule Collection.